Teams are divided, following an introduction before the activity begins. The teams would probably for the first time handle ice blocks. Now they would be given resources that are challenging and fight the time-frame that melting ice brings before them !
This will have teams get creative, to learn to work together, listen to each other manage resources.
Fun Ice Sculpting may not bring the best sculpted piece in the world, but is something that can be done by anyone - all you need is enthusiasm and excitement to learn something new. What better way to get people working together than with trying to have them agree on a creative outcome and bringing it to life quickly! It's a fantastic test of team work, in a fun environment, doing something that is far away from everyday working life.
REASONS TO BOOK THIS ICE SCULPTURE WORKSHOP
Treat your teams to a creative workshop with a difference with our exclusive Ice Sculpture Workshop, perfect for your corporate event.
An original team building activity for your company away day or personalized team bonding session.
Take your team building event to the next level with bespoke themed ice sculptures, the ideal customised team bonding workshop for a memorable experience.
Strawberry Outbound Workshops prove anything is possible, providing creative, innovative solutions to exceed your team building needs.
We provide the expertise to deliver mind blowing results for your team offsites !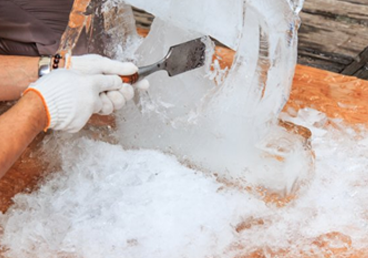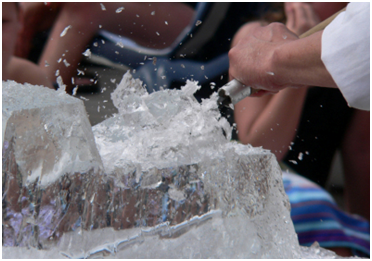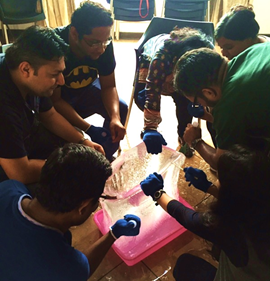 This page contains information about: Ice Sculpting, Ice Sculpting in Mumbai, Ice Sculpting in