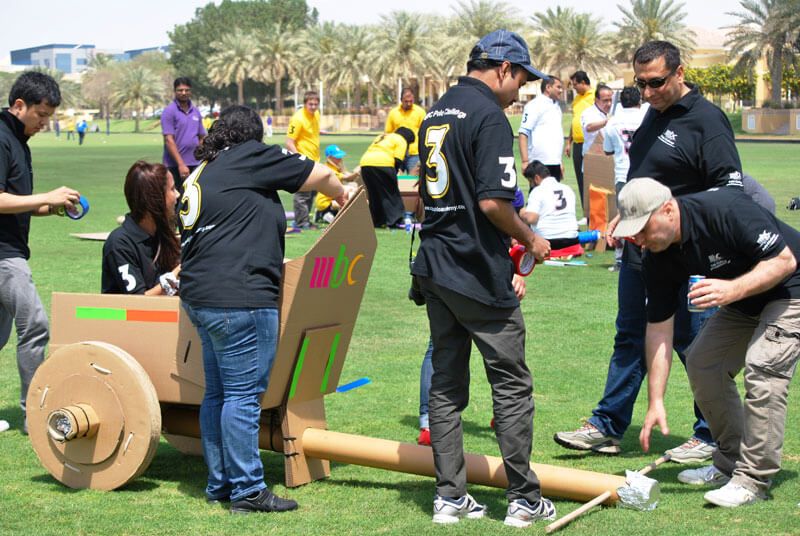 "For the cause that lacks assistance, The wrong that needs resistance, For the future in the distance..."

The core idea behind team building is to empower individuals to contribute to common goals. The very success of an organization depends on the ability of its employees to work as a team, understand each other's strengths as well as weaknesses, take interest in each other's interest, and deliver the quality work that is desired, together.

With effective team building activities as part of your overall human capital strategy you can enhance your company culture and boost your bottom line. We deliver impactful programmes to create high performing teams.

The benefits of team building games and activities for corporates not only affect the way teams work but it also reflects improvement in everyone's overall personality. At Strawberry Outbound there are team building exercises out there for everyone.

Best Team Building Activities for Corporates

The below list gives you a quick peek into some of the most popular workplace games and activities of all times. Do you want to add a fun element into your daily work routine? Here are a few interesting things you can try.
Scavenger Hunt
Blind Drawing
A truth and a lie
Penny for your thoughts
Office Makeover
Social Activities
The Perfect Square
Sneak A Peek Game
This page contains information about: team building activities for corporates, team building activities for corporates in mumbai, team building activities for corporates in navi mumbai